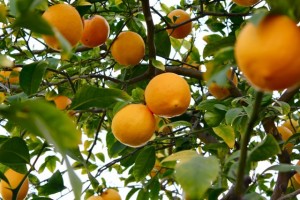 Now that my baby hummingbirds are no more and I don't have to tip toe around my lemon tree anymore, I have been thinking of ways that I can use up the numerous lemons it still has left on it.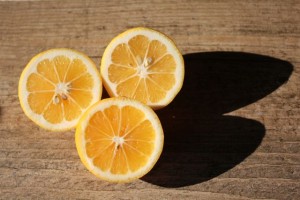 Lemon marmalade~Check
Lemon Marmalade Truffles~Check
Lemon Salt~Check
Lemon Olive Oil~Check
Endless Amounts of Lemonade~Check
I have a few lemon cake recipes that are a staple in my collection but I'm always on the look out for new ones that may come my way.  So when my friend Karen graciously shared some of her lemon cake with me last week, my eyes lit up.  And when she shared her recipe…well!! I then quickly picked some lemons and got started.
I was blown away with the tanginess and moistness of this cake.  I tweaked the recipe just a tiny bit…and I think if you like a strong lemon taste in cakes and baked goods, then you can't go wrong with this one!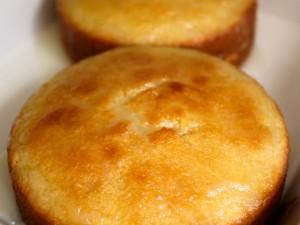 Ingredients
4oz butter
2oz sour cream
3 eggs
8oz sugar
8oz self raising flour
1tsp baking powder
about half a cup of lemon juice (according to taste)
zest of one lemon
Cream butter, sour cream  and sugar together until light and fluffy.
Add eggs, one at a time.
Slowly add in flour, baking powder and salt. Then add lemon juice and zest of one lemon.
Butter and flour a pan of your choice and pour the batter in the pan. You can make into cupcakes or use a Bundt pan. I divided my batter into three five inch cake pans.
Place in a cold oven.  Set the oven to 350 degrees and bake for one hour if putting in a Bundt pan.  Check after 45 mins. Allow to cool for 10 minutes and turn out onto a cake platter.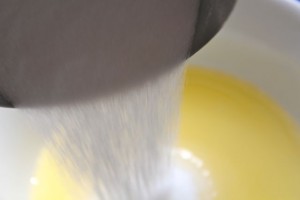 Glaze
juice of a lemon
4oz sugar
In a small bowl, combine the juice of one lemon and ½ cup sugar.
While still warm, drizzle the cake with the lemon glaze and let cool.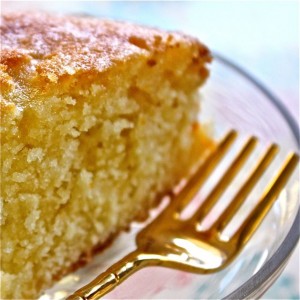 Kevin just reminded me that the best way to use meyer lemons is squeezed into a glass of gin…Cin Cin Kevin!!