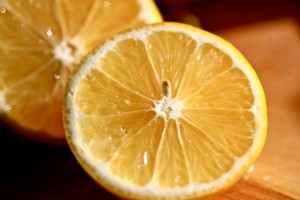 I woke up feeling very generous today…and am going to share with you two frozen desserts that are as good as they get!
Of course, I have to share a little story before I get down to the recipes…
I don't like change.  If I can have my wish and eat it too, then I'd like to wish for no change in my life.  Sounds boring I know…but I like everything about my life…I like the way it's going and if it continues going this way, then I'll be the happiest person on earth!  I have everything I need and could ever hope for…so why would I want this to change?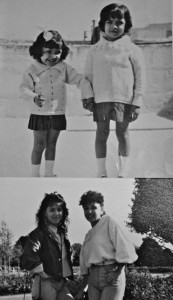 The reason for this little bit of insight about myself, is because back in 1981, when my sister Rita got married, I did not speak to her for three months!  Well, she didn't just get married!  She also moved hundreds of miles away and her leaving felt like I was losing part of me!   Ever since we were little, I was always her little shadow.  I looked up to her for everything and if I needed advice on anything…from boyfriends to jobs and pretty much everything else, it was her I would turn to.  She totally understood that not speaking to her for so long was coming from love.  She knew me inside out…and quirky or not, she loved me back!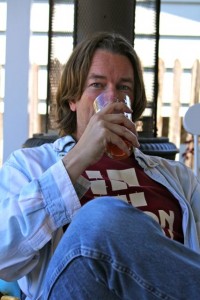 Fast forward 2011…our friends Jeff and Leanne and their two young beautiful daughters decided to move to England!!  Yeah…you know what I'm getting at!  I thought I'd grown up and had total control of my emotions but maybe not so much.  I must say, I was better this time…but I think I may have shown that I was not very happy with their decision.  And I hope, that just like my sister, they know that it was out of love…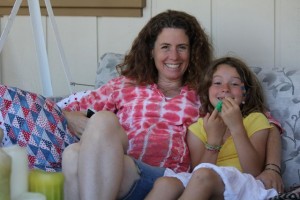 I'd asked Leanne if she had an ice cream maker and without hesitation, she quickly went in her storage cabinet and produced her Cuisinart Ice Cream Machine and told me I could keep it as long as I needed!  That same month, they decided to emigrate so I kinda inherited the ice cream maker although I see it more as looking after it until they come back! And I hope it won't be that far in the future!  Thank you Leanne for trusting your ice cream maker in my care!  It works brilliantly!!
We've had a few very hot days recently and I still have quite a few lemons left on my Meyer Lemon Tree so I've been looking around for a good recipe for Lemon Ice Cream and one for Lemon Frozen Yoghurt!!  Bingo…I found just the two.  They are both soo good and refreshing that no tweaking was required.  You won't be disappointed if you make these!
Lemon Yoghurt Ice Cream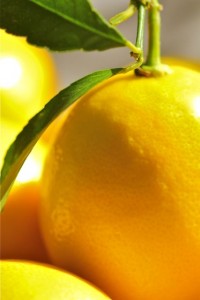 Ingredients
1 1/3 cup heavy whipping cream
1 1/3 cup  full-fat natural yoghurt
2 medium sized lemons, finely grated zest and juice
1 3/4 cup  sugar (check for sweetness)
1 1/3 cup whole milk
Whisk the cream in a bowl until soft peaks form when the whisk is removed. Stir in the yoghurt, lemon zest and juice, sugar and milk. Whisk until well combined.  Pour into ice cream maker and follow it's instructions.
This makes two batches in my machine so if you don't want to make that much, I'm sure you can half the ingredients.
If you don't have an ice cream maker and still want to try making this recipe, follow these instructions:
Whisk the cream in a bowl until soft peaks form when the whisk is removed. Stir in the yoghurt, lemon zest and juice, sugar and milk. Whisk until well combined. Pour into a shallow plastic container, cover with a lid and freeze for at least six hours, preferably overnight, until firm. Remove the ice cream from the freezer, cut into chunks and blend in a processor until smooth and creamy. Return to the plastic container, cover with the lid and return to the freezer until required.
Recipe taken from here
Lemon Frozen Yoghurt
3 cups strained/Greek-style yogurt (or whole milk yoghurt)
3/4 cup sugar
1 tablespoon lemon juice (or more according to taste. I use juice of half a lemon)
2 tablespoons grated lemon rind

First strain the yoghurt in a cheese cloth lined sieve over a bowl for about two hours.
Mix together  the strained yogurt, sugar, lemon juice and lemon rind. Refrigerate for at least one hour. Freeze in an ice cream maker according to the manufacturer's directions.
Both are very easy recipes. No eggs so no eggy taste…which I really really hate.  Just very refreshing.  The only thing is that it's hard to stop at one bowl…so you have been warned!!
Recipe taken from here