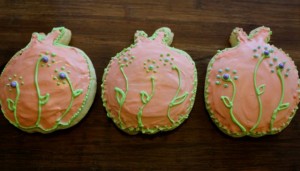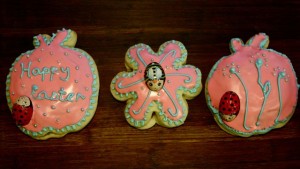 Hey, it's that time of year again!  Time to make figolli!
There are a handful of occasions  throughout the year that my kids look forward to!  And they have to be Birthdays, Halloween, Christmas and Easter time! And this is probably because each holiday has something sweet attached to it.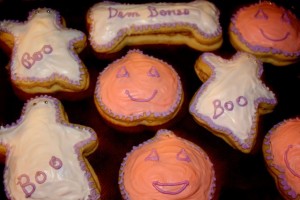 The funny thing is, we have been known celebrate each occasion with Figolli.  I have made pumpkin and ghost  figolli for Halloween, Christmas Tree figolli for Christmas and even a birthday cake figolla for Dylan's birthday.  Yes, any day can be figolli day at my house!  We love them that much!
Traditionally, figolli were given to kids on Easter Sunday after 40 days of lent.  They come in all shapes and sizes, from ducks and lamb to guitars and cars.  As kids we'd look forward to the broken ones because that meant we could scoff it straight out of the oven!
So get your work station ready.  It's not a hard recipe to make.  Just time consuming so I suggest you divide the work over a few days.  I usually start with making the dough and the filling, forming the figolli and baking them on day 1.  I leave the decorating for day 2.  Then I wrap them on day 3! And best part is eating them on day 4!  They will vanish like magic…you'll see!!
Dough
400g self raising flour
400g all purpose flour
400g margarine
300g sugar
juice and zest of one lemon
1tsp vanilla
4 egg yolks
milk or orange juice to bind
If you don't have self raising flour, you can use 800g of all purpose flour and add two tsp of baking powder.
Sieve flour into a large bowl or stand mixer. Rub in the margarine to a bread crumb consistency. Add the sugar and lemon rind and mix again. Lightly mix in the eggs, juice, vanilla essence and enough milk to form a soft dough. Let rest in the refrigerator.
Filling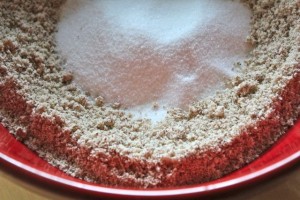 500g almond meal
300g sugar
4 egg whites
2tsp almond essence
Mix all the ingredients together in a bowl.
Add the egg whites and stir.  If it's too dry, add some orange juice to the mixture.


Dust a work surface with flour and roll out the pastry. Use cookie cutters or custom-created cardboard shapes to cut out two identical shapes for each figolla.
Spread a thick (about 1 centimeter) layer of the almond filling onto half the pastry shapes you've made, leaving about 1 cm of space around the edges of each one. Brush edges with some evaporated milk. Then cover each with its corresponding half. Push the edges together slightly and bake for about 30 mins in a moderate oven (325-350F, 175C).
Allow to cool and decorate with chocolate or icing as desired.