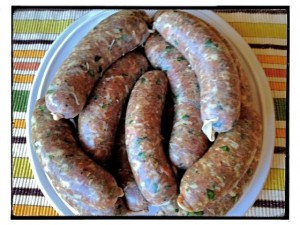 OMG!!  Yes!!!  This is how excited I am at finding the right recipe to make these garlicky Maltese sausages!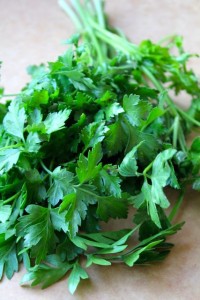 Ask any Maltese person which food they miss the most when living abroad and the top three answers would probably be…Ftira, Gbejniet and Maltese Sausage!  So far I've attempted the first two with great success but somehow making sausages seemed a little bit daunting for me. Just the thought of handling meats and the idea of stuffing casings and actually getting the results I craved for, just didn't seem possible. Until I saw how Karl, from A Maltese in NY, does them and that took away all the mystery. Having a sausage stuffer attachment or a sausage machine would definitely help the process but if you're like me, and have no room for any more gadgets, you can certainly stuff them by hand.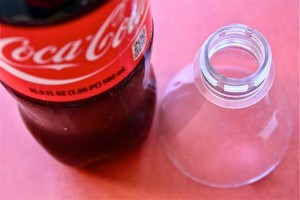 When I want to make something there is very little that can stand in my way. So the first stop was to go and find a funnel with a tip wide enough to get the ground meat through and into the casings.  Of course, as luck would have it, none of the stores nearby carried any and since time was of the essence (I had waited 20 yrs and could  not wait a moment longer) the next best thing was to make my own.  And it worked like a charm! I got a small 500ml coke bottle and cut the top 1/3 off and used that.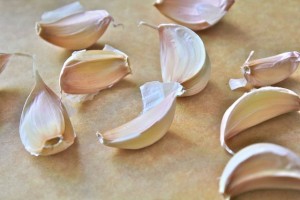 So once I had the funnel, the ground pork, the casings and all the rest, I set about making them.  I am not going to say it is easy to fill these sausage manually as I got pretty frustrated at times. Like when I tried to take a short cut and stuffed more than I should and ended up ripping the casings only to have to start all over again.  But once I got going, and realised I had to be patient and take my time, it was ok.  I shall be making these again and again.  They are worth all the work involved!
Ingredients 
4.5 lbs of ground pork butt or shoulder (2kg)
1oz black pepper ground (30g)
0.5-1oz coriander seeds crushed (15g-30g)
1-2oz sea salt (30g-55g)
10 garlic cloves minced
bunch of parsley finely chopped
I asked the butcher at Whole Foods to mince the meat for me and he was very helpful and even explained to me the difference between the pork butt and shoulder.  How the pork butt has the fat in the meat and the pork shoulder has the fat all around.  I took his word for it. He also said that they use what they call the Picnic to make their sausages as it is "more economical and more flavourful", and that's what I used.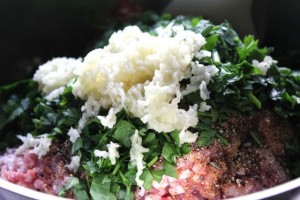 Put all the ingredients together and mix well. Fill the casings according to your machine's instructions.  Or, if you don't have the machine…start by putting the opening of the casings to the funnel, hold on tight to it and stuff the filling until you get enough to have two sausages any length you like.  Leave about two inches of casing on either side, cut and tie a knot at both ends and twist in the middle.  Prick them all over so they don't explode when you cook them.  Rinse them and hang them to dry for two to four days in a cool place.
Thank you Karl for sharing your wonderful recipe. Now everybody will be able to taste of Malta wherever they may be.